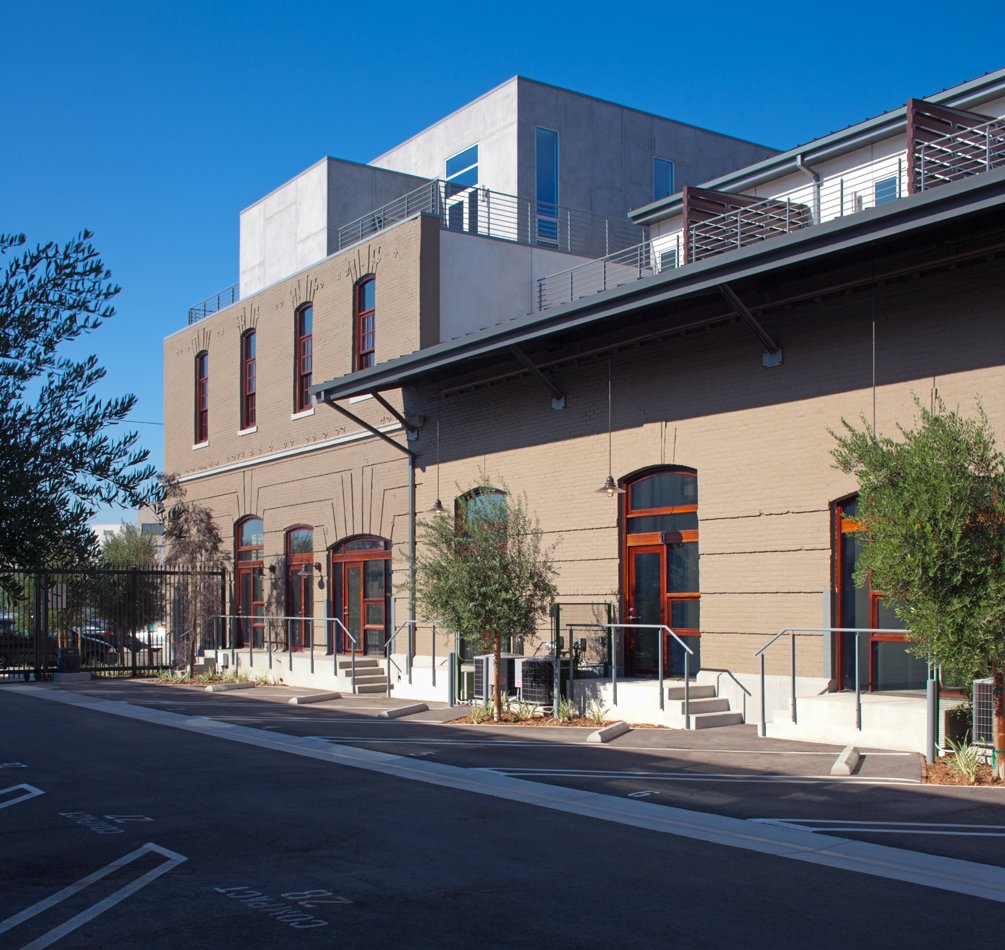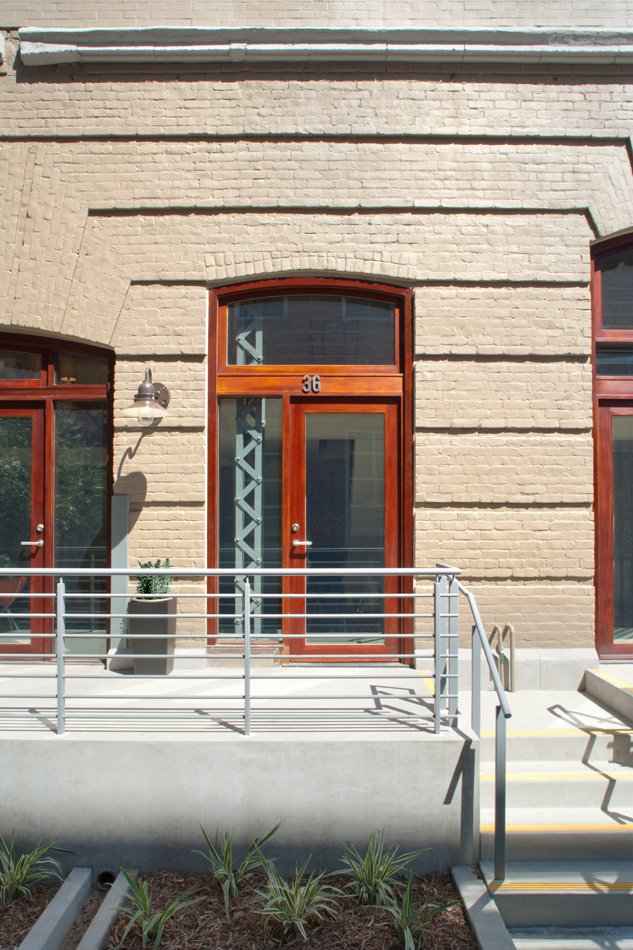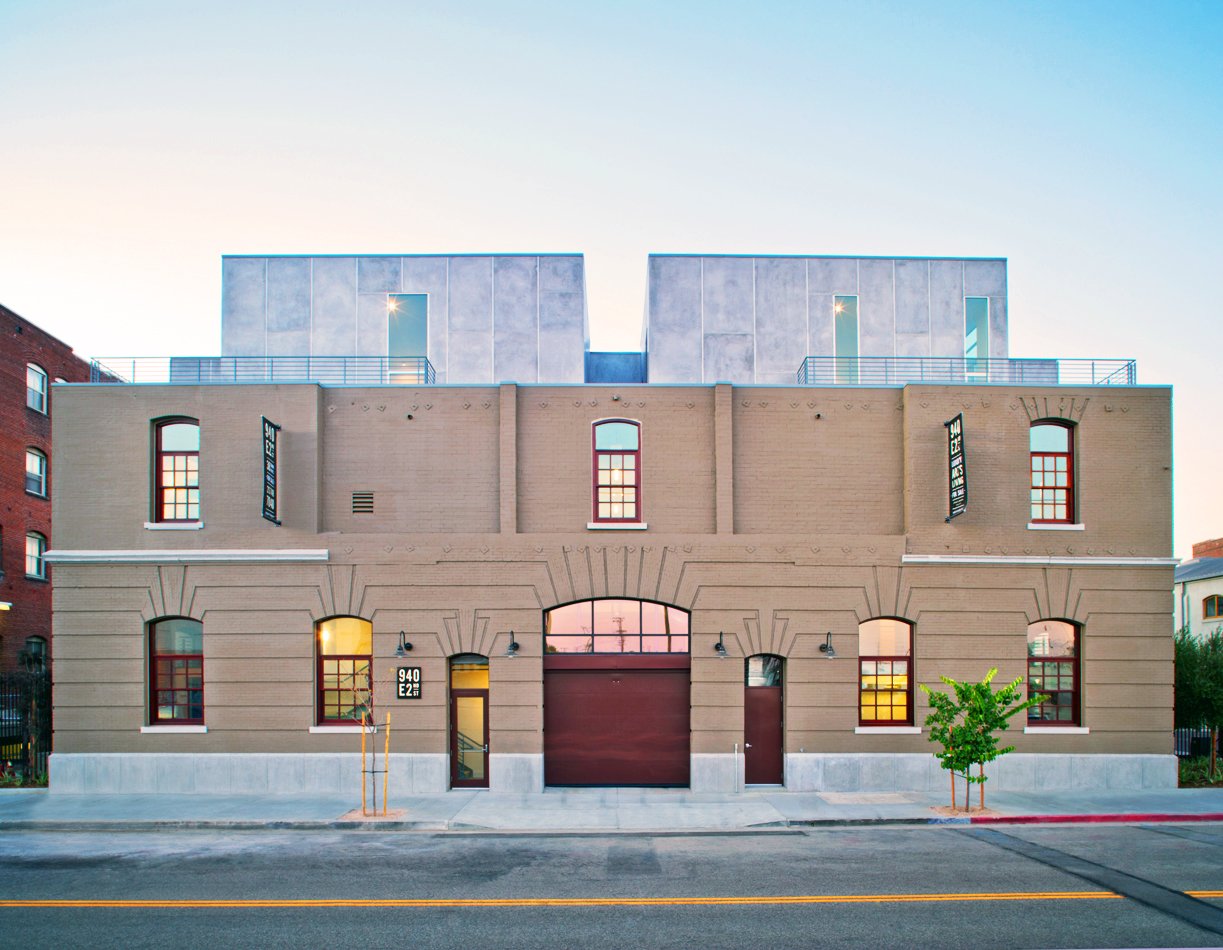 940 EAST 2ND STREET
LOS ANGELES, CALIFORNIA
PRESS: Downtown News
AWARDS: AIA Long Beach / South Bay Honor Award, Los Angeles Business Journal Commercial Real Estate Award,
Los Angeles Downtown News Project of the Year, Gold Nugget Grand Award, Rose Award
Located in the rejuvenated Arts District at the eastern edge of Downtown Los Angeles, the warehouse at 940 East 2nd Street was built to store sugar beets by the Spreckels Brothers in 1906.
Unmaintained and underutilized for many decades, the decision was made to salvage the existing URM brick building, rather than demolish it. The resulting design effort preserves the historic façade while reimagining the interior as 38 live/work townhome lofts.
While vehicle parking is difficult in Downtown, the renovation unexpectedly offers a solution, incorporating an interior street inserted through the building center.
Organized by the remaining existing steel truss roof structure, the multilevel units occupy the space in between. The resulting design offers a series of long and tall living spaces, with abundant natural daylight and plentiful fresh air through the thermal chimney effect by opening low operable windows and exhausting warm air through the original and refurbished clerestory.