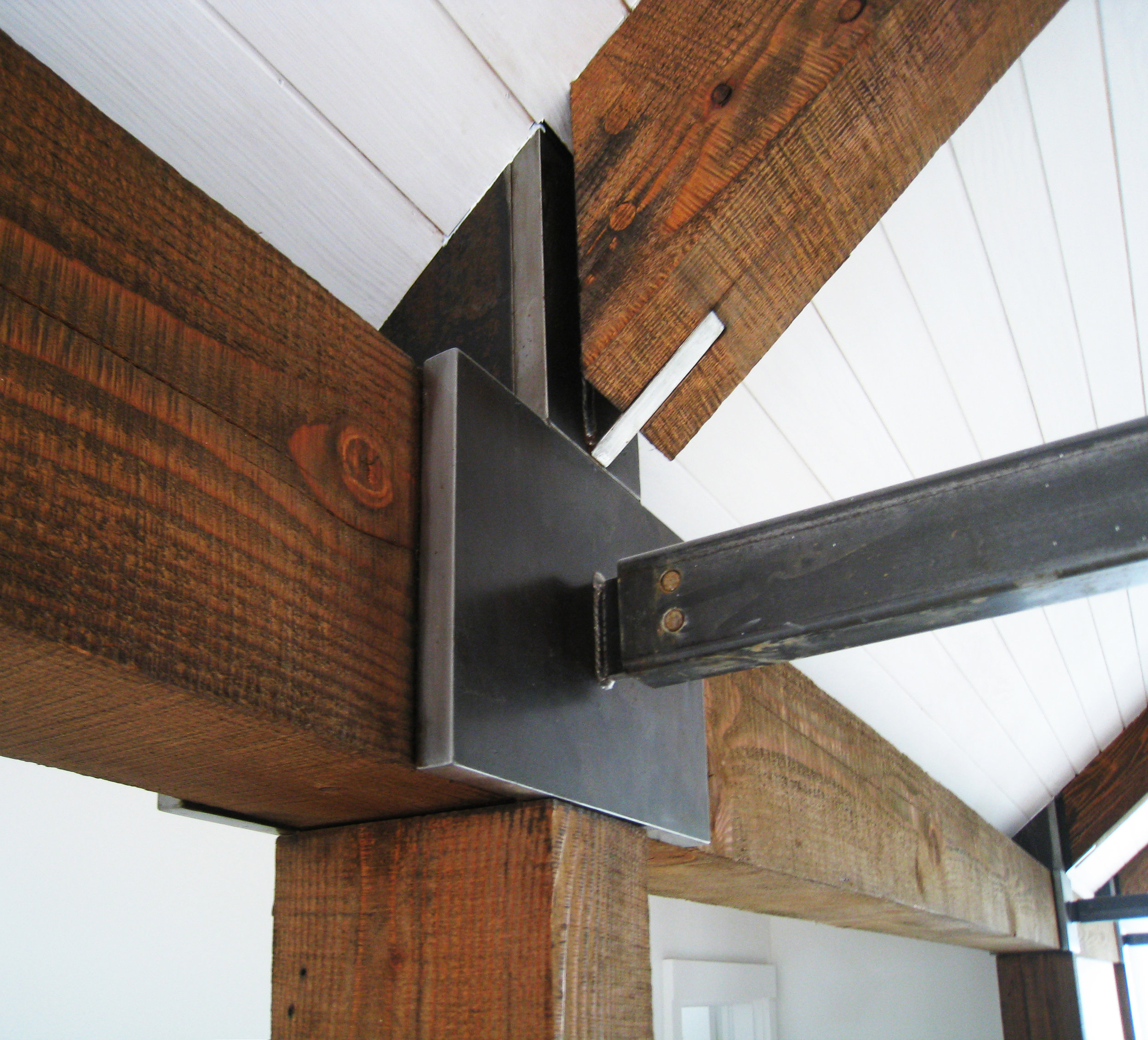 WILLAMETTE VALLEY RESIDENCE
SHERIDAN, OREGON
Drawing from the heritage of a traditional farmhouse, this 7,200 sf modern residence expresses the beauty of a home both classic and contemporary, orthodox and original. Located in the Willamette Valley of Oregon on 83 acres of rolling green hills, this residence takes full advantage of the unending expanses of mountain ranges beyond. The residence is a fine balance between modern and traditional architecture, bringing contemporary elements and amenities to a rustic farmhouse style.
Combining the three key elements of a farmhouse: a rural location; a functional porch; and a combination of formal and informal spaces; the house provides the family with a haven in which to live, work and play. The 2-story living room, with its great stone fireplace, is a central focal and gathering place for the family, from which the layout of the residence emanates.
The 2-story L-shaped building is laid out in two separate wings, connected by a transparent glass walkway. The main wing encompasses the everyday living, working and sleeping areas for the family, including 4 bedrooms and 4 full baths and 2 half baths, a gym, a study, a family room, an open kitchen / dining area and a library. The secondary wing is dedicated to a 3-car garage, laundry room and manager's office below and guest quarters above, with 2 bedrooms and 2 ½ baths. The wrap-around porch affords a place to enjoy the breathtaking vistas of the Douglas fir forests, tall mountains and wide expanse of sky beyond. The sprawling grounds also have a pool, sauna, spa, outside fireside seating, bbq and separate private studio.
An honesty of materials is seen in the palette of natural stone and wood used throughout the house. Strong vertical stone fireplaces puncture the steeply sloping metal roof. Skylights are strategically placed to take full advantage of diffuse light, even in the often bleak winter months of the Pacific Northwest. Warm wood tones of walnut, oxidized maple and cedar are used throughout the house for the ceilings, floors, doors and millwork.
Rigor, simplicity and rational dictate the design of this modern farmhouse.